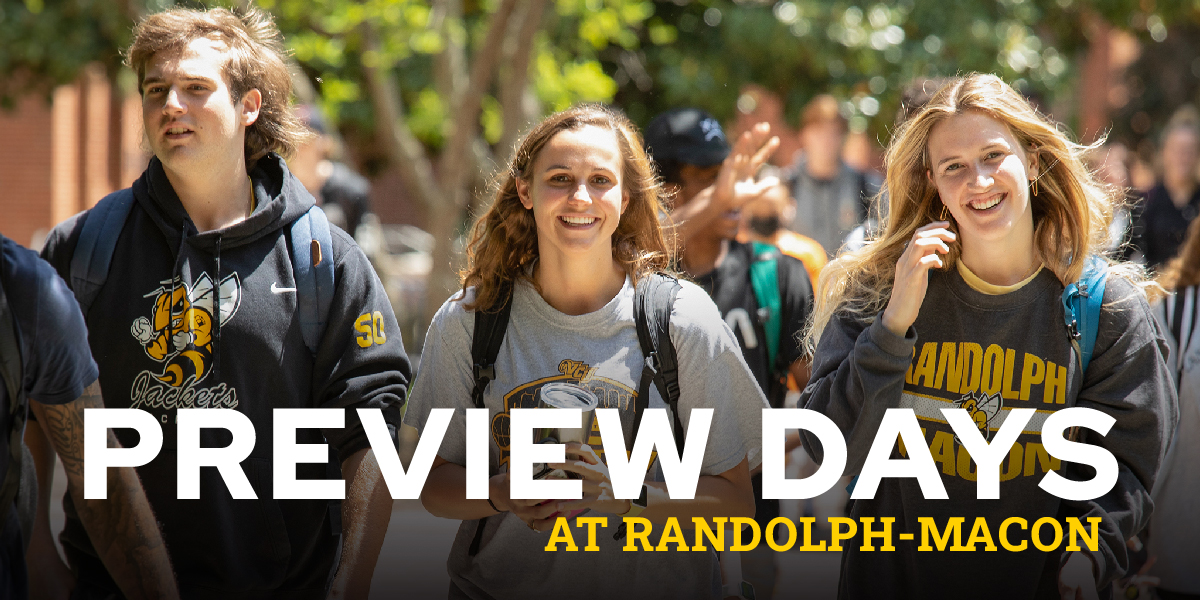 Register to attend a fall Preview Day at Randolph-Macon!
A day to discover what the Yellow Jacket life is all about. During Preview Day, you'll have the chance to take a guided tour of our historic campus, meet the admissions team, and chat with current students and faculty. Afterwards, grab a bite to eat in our dining hall or explore the charming sights, sounds, and tastes of downtown Ashland.
We're offering several opportunities to visit us for a Preview Day this fall! Register for the date that best fits your schedule.